Mr. G is a lawyer. His firm is ruthless.
Our honeymoon/ Mr.G's annual paid mandatory (labor code permitted) vacation will probably be right smack after our wedding. Our recent and soon to be vacations to Hong Kong will only permit him to be gone from work for 2 weeks tops. He's at Hong Kong right now with his family on vacation and to break the news of our wedding plans. And come August, we will be traveling together for the Great Hong Kong Sale. Hence, 2 weeks tops.
One thing I like about the dynamics of the relationship I have with Mr. G is that I, more often than not, get to decide where to go, what to do, how to do things... Except for (his) work-related decisions. The explanation for this is actually quite simple. He really has not much time to think of other things other than work and cases. He likes to keep non-work time thoughts as simple as possible.
JAPAN is on top of the list.
Tablet Hotels
offers great discounts of up to 40% for members on private sale events.
I'm not exactly decided where, but we definitely want to try this "modern"
Ryokan
! An Authentic Japanese experience is really a once-in-a-lifetime thing. Check out the photos below of this cool place I saw.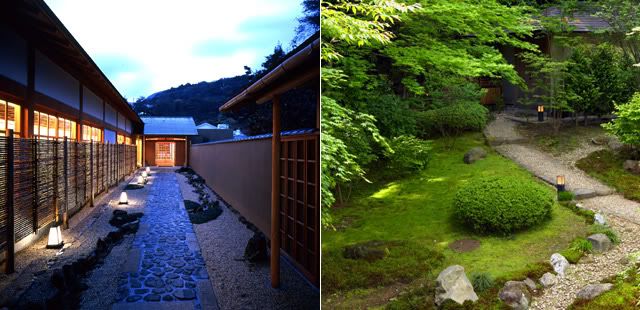 How fabulous and wonderful is this place?! Photos courtesy of
Tablet Hotels
.